My name is Sagarika and I am 17 years old. I am from the United Arab Emirates (UAE). I am the founder of K4BWorld (Kids for a Better World), an online and offline organisation that educates children on climate change and inspires them to drive change in their own communities. I am a Climate Advisor with the Child Rights International Network (CRIN), and I am really happy to also be a member of the Children's Advisory Team for General Comment 26. I believe this General Comment is going to hugely impact the way children view their environmental rights and the way in which UN Member states protect these rights.
I started K4BWorld when I was 10 years old because I was really horrified at how human actions were impacting our flora and fauna, and planet in general. I knew I had to make a difference. By using technology, which is the greatest enabler for our generation, I have been able to connect with thousands of children from all over the world who want to join the efforts to combat the climate crisis.
I believe that children must come together to find solutions to the climate crisis and that education is key to this.
Making climate education mainstream
I believe that children must come together to find solutions to the climate crisis and that education is key to this. In the UAE where I live, K4BWorld is working toward making sure climate education is embedded across all curriculums and schools because most children do not participate in climate change discussions or take action because they do not have the awareness and capability to do so. Climate education is no longer an option but a necessity in our education.
Through K4BWorld, we teach children about the little things they can do to protect the environment and live more sustainably. We bring children together for recycling drives and beach and desert clean ups. We even launched sustainable summer workshops for children to come together and learn more about climate change.
From individual action to a collective global phenomenon
Recently, I launched a K4BWorld Carbon Calculator app to help children track their everyday activities and measure their carbon footprint so they can reduce their impact on the environment and live sustainably. I also created one of the first 'reward and recognition' programs on the K4BWorld website to encourage young eco-warriors to earn points for sustainable activities like planting trees, recycling and using reusable shopping bags. By promoting sustainability and eco-habits in an easy and fun way, I am encouraging more and more children to decide to live differently every day, and to make choices that will not harm our planet. I believe that this is the only way we can drive long-lasting change and fight the climate crisis.
It has been wonderful to have been recognised by the United Nations Environment Program (UNEP) for my efforts as well as global media like TIME magazine, Discovery Changemakers, and several others. I was also very excited to attend the United Nations COP27 in Egypt in November 2022 as a representative of the Children's Advisory Team and play a role in the events taking place in the first ever Children & Youth Pavilion. You can hear some of my reflections from being at COP27 here.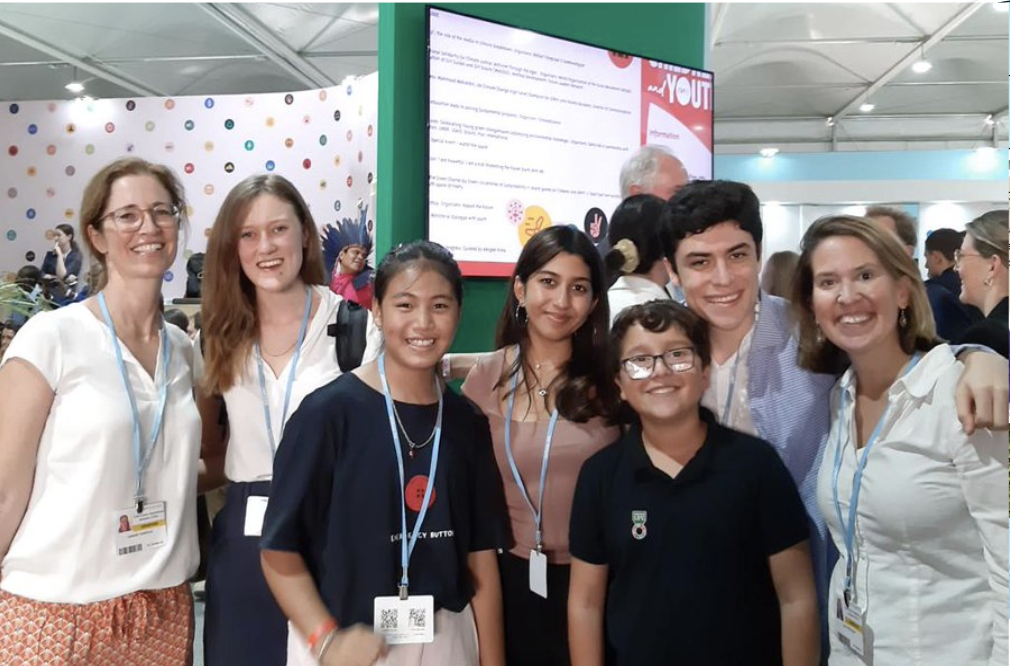 Looking ahead to COP28 which will take place in my country in the UAE, I would love to see more children participate in these climate discussions. Most of all, I believe that this helps children to realize that they are not victims of the climate crisis but huge architects of change. We can, and must, each make a difference wherever we are.
---
Find out more about the Children's Advisory Team for General Comment 26 and how children and young people can have their say in the global consultations. You can also write to Katie Reid to learn more about children's participation in General Comment No. 26: k.reid@tdh.de
Sagarika is a Child Advisor to the UN Committee on the Rights of the Child for General Comment No. 26.